Eugenie Mae
CONTEN.T x Levi's Tailor Shop Experience
The digital wearables trend are all the talk of the metaverse – and a big hit among the fashion and digital realms alike lately. Simply put, wearable NFTs are pieces of virtual clothing or digital accessories like dresses, shirts, jeans, sunglasses and bags that you can virtually dress your digital self with in the virtual world. These digital-only designs are made possible through the use of blockchain technology and smart contracts, which help prove its uniqueness, authenticity and ownership of each garment or accessory.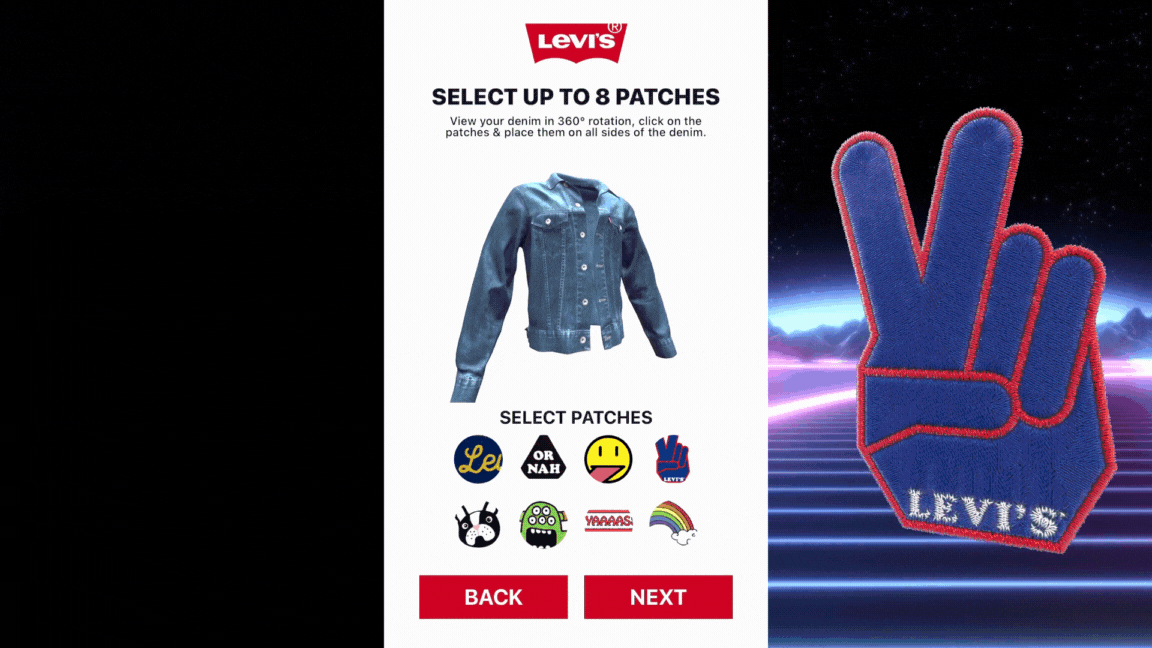 For our first-ever digital wearable customisation campaign, we partner with Levi's to create virtual clothes that introduce the classic denim we all love to the metaverse, and beyond.
Dipping our toes into digital wearables and customisation with this campaign, we've curated a user-friendly platform for Levi's fans to personalise and create their very own Digital Denim, all from the convenience of their smartphone device.
As you scan the QR code, you can select up to 8 patches to personalise the denim of choice. This will take you to enter the Levi's Tailor Shop Experience where you can choose your denim and pick from two shades of the Trucker Jacket or the Classic 501 Levi's Original Jeans. Then, have fun with embroidering your initials and get creative with patches that can be moved around and placed freely. When ready, click to generate your digital wearable and step back to admire your personalised virtual Levi's Denim from a 360º view.
Enjoy perks by creating your Digital Levi's Denim, from $100 vouchers for jeans, surprise gifts and free Tailor Shop Service with purchase of any Jeans or Trucker Jacket throughout the campaign period.
To create your very first-ever digital denim, visit the latest Levi's store at ION or click here to experience Tailor Shop discover customisation like never before while unlocking exclusive perks.